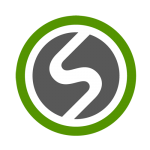 Summary
We are an active amateur cycling team that competes in national and international competitions.
Description
The Fratelli Racing Team is an association of cycling enthusiasts. Both of us are firmly in professional life or are in the last semesters of our studies. Doing cycling at a good level and staying true to our passion is our common goal.
We support young athletes through non-material sponsorships by our athletes.
The team will compete for the first time in 2022 and will quickly establish itself within the cycling scene. Former professional cyclists and national cyclists as well as well-known local athletes could be won as active riders. We bring an extremely solid foundation to the project.
Our preferred sponsor
The team offers an ideal platform for the presentation of sustainable products, brands and institutions.
Away from the racetrack, we are successful in our professional lives and can authentically embody our sponsors.
Sponsorship Usage
The sponsorship money is used for the professional public appearance, training measures and race fees.
Greatest successes
Titles and medals at national level in cycling (men's and junior classes)
Titles and medals at state level (men's and junior classes)
Former professional athletes
Former National Team Athletes
Key figures for sponsors
We are characterized by a professional appearance inside and outside of the cycling scene.
Good contacts to the local press and the cycling press provide an additional platform for reports and the presentation of sponsors.
The cycling events in which the team takes part are attended by 500-5,000 spectators and athletes.
Fancybox.bind("[data-fancybox]", { // Your custom options });