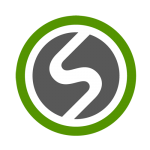 Résumé
UNIRAID takes place in the desert of Morocco, and we must be in possession of a rally car, with the aim of distributing a minimum of 40 kg of solidarity material to schools in the desert. The goal is to take on an extremely tough challenge.
Description
In return of your sponsoring, we commit ourselves to offer important visibility to companies. First, visibility within the IE network through articles, as well as social networks. Your organization or name will be displayed as a sponsor and you will be re-published in stories by many of our colleagues and our student community, including our university, for a visibility of over 70,000 people on social networks! Last year's team had the opportunity to represent their sponsors in a newspaper interview. Also, this visibility will be done within the UNIRAID community, which represents about 10,000 people.
We will also display your logo or full name on the car, and we will participate in UNIRAID in your honor. Attached to this message is a picture of the car used last year. Your logos or names will be displayed in the same way. We will represent our sponsors to the best of our ability. We will do our best to make as much noise as possible about this project, in order to gain even more visibility and make the project even more successful than last year!
Be part of this extraordinary journey, support an amazing cause, bring a unique and necessary help to the villages in Morocco, save lives, be represented by two motivated students for this 2023 edition of UniRaid! But moreover to take part in this amazing humanity project, that join sport and caritative together.
Accès / Liens
Chiffres clés des sponsors
Visibility, thanks to:

The IE community
The UniRaid community
Social media platforms
Your logo or name printed on our car The post of the advertising of your choice of 50 students with 1k followers on average (+62,500 impressions)
IE University visibility:
Represents:
7,000 students
400 teachers
Important notoriety in Spain, and all over the world 62.5k followers on Instagram
Published articles about the project and the sponsors
UNIRAID visibility:
7.5k followers on Instagram
The car visibility:
The logo of the company will be on the car,
This offers visibility in Morocco but also in Spain since we have to drive in Spain to reach the frontier
The important visibility thanks to social media:
IE = 70,000
UniRaid = 7000
Us = 2000
Our friends = 1,000 * 20 = 20,000

Almost 100,000 views on your product/ company
Fancybox.bind("[data-fancybox]", { // Your custom options });