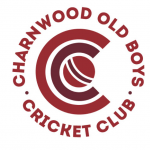 Sommario
We are a family club that has been on our current site for 60 years. In 2014 a merger took place with Charnwood Cricket Club and formed Loughborough Charnwood Old Boys Cricket Club with the aim of bringing everyone together and moving forward as one
Descrizione
We are a family club that has been on our current site for 60 years playing under the name of Loughborough Carilion Old Boys until 2014 when a merger took place with Charnwood Cricket Club and formed Loughborough Charnwood Old Boys Cricket Club with the aim of bringing everyone together as one and moving forward as one. This attitude last season saw us have one of our best seasons for the last few years with our 1st Team finishing 5th in Division 5 West and our 2nd team finishing 2nd in division 9 Central.
We hope to continue this philosophy into the 2022 season and build on the growing successes we had as a club off the pitch and focus improving our facilities and even the pitch we are playing on. Over the closed season we are looking to raise funds through sponsorship to hopefully install a new electronic scoreboard with sponsorship space, to update the seating area in the clubhouse, upgrade our changing room facilities to create a dedicate space for female cricketers and any addition to make us more of a self-sustaining club.
As a club we appreciate any amount of sponsorship you can give and in return for any sponsorship we aim to have a banner made with your logo and have it displayed in front of or clubhouse for all to see on match days, training nights and on the many social functions we run throughout the year even during the closed season where we will be holding our own pool league.
We hope you are able to sponsor our club for the 2022 season and help us obtain our target in improving facilities for our members and improve the standard of cricket in Loughborough.