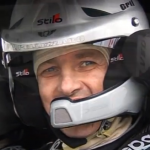 Résumé
Ich fahre seit 1996 als Fahrer in der Rallye-Welt.
Ich suche Sponsoren für die Saison 2021, die aus Rennen bestehen, die sowohl für die italienische als auch für die Schweizer Meisterschaft gültig sind.
Description
I am part of the Nicoracing team, with the support of which I will face the 2021 season, facing international competitions such as the ACI rally Monza which will be valid as a reserve for the WRC world rally.
Notre sponsor préféré
Programma stagione 2021:
- rally di Lugano (campionato svizzero)
- rally Mille miglia (campionato italiano assoluto CIR)
- rally di Como (campionato italiano WRC)
- Aci rally Monza ( gara di riserva per mondiale rally WRC)
Cerco sponsorizzazioni per affrontare totalmente il programma 2021 per il quale serve un budget di euro 50000.
Lo sponsor puo decidere di supportarmi sia nella singola gara che nel programma completo, come sponsor unico, principale o secondario.
Offro spazio pubblicitario, posizionando gli adesivi con il logo dello sponsor, su macchina da gara.
Tutto il materiale delle gare verrà postato sui social media personali, quelli della scuderia e spesso su quelli dell'organizzatore della gara.
Prendo in considerazione campagne pubblicitare su social media.
La maggior parte delle gare vengono trasmesse in diretta tv/ streaming e su canali social.
Utilisation du sponsoring
The sponsorship budget will cover the expenses for participation in the races of the program, and are composed as follows:

_ racing car rental

_ registration for the race

_ expenses for reconnaissance

_ expenses for stickers and livery

_ purchase of tires and fuel

_ travelling costs
Accès / Liens
Les plus grands succès
-----1996-----
_3° Formula challenge Malnate
-4° di classe A1 (Peugeot 205 rally)
-----1997-----
_Rally sprint Vigevano
-4° di classe N5 (Renault 5 GT turbo)
_4° Slalom Luino-Montegrino
-1° di classe A1 (Peugeot 205 rally)
-----1998-----
_7° Rally internazionale dei Laghi
-2° di classe A5, 53° assoluto (Renault 5 GT turbo)
_5° Slalom Luino-Montegrino
-9° di classe N3 (Peugeot 309 GTI 16v)
-----2001-----
_10° Rally internazionale dei Laghi
-9° di classe N1 (Peugeot 106 rally)
-----2002-----
_11° Rally internazionale dei Laghi
-6° di classe N1, 47° assoluto (Peugeot 106 rally)
-----2003-----
_10° Slalom Luino-Montegrino
-6° di classe N2, 48° assoluto (Citroen Saxo )
-----2004-----
_11° Slalom Luino-Montegrino
-6° di classe N2, 45° assoluto (Peugeot 106 )
-----2005-----
_12° Slalom Luino-Montegrino, campinato italiano
-7° di classe N3, 55° assoluto (Renault Clio)
-----2006-----
_13° Slalom Luino-Montegrino, campinato italiano
-5° di classe N2, 47° assoluto (Peugeot 106 )
-----2007-----
_7° Formula challenge-Gallarate, campinato italiano
-7° di classe N2 (Peugeot 106 )
_14° Slalom Luino-Montegrino, campinato italiano
-6° di classe N2, 57° assoluto (Peugeot 106 )
-----2008-----
_15° Slalom Luino-Montegrino, campinato italiano
-5° di classe N2, 50° assoluto (Peugeot 106 )
_11° Formula challenge autodromo Monza
-6° di classe N2 (Peugeot 106 )
-----2009-----
_Slalom Luino-Montegrino
-5° di classe N2, 25° assoluto (Peugeot 106 )
_12° Formula challenge autodromo Monza
-4° di classe N2 (Peugeot 106 )
-----2010-----
_Slalom Luino-Montegrino
-12° di classe N2 (Peugeot 106 )
_13° Formula challenge autodromo Monza
-3° di classe N2 (Peugeot 106 )
-----2011-----
_20° Rally internazionale dei Laghi
-6° di classe N2, 49° assoluto (Peugeot 106 )
_14° Formula challenge autodromo Monza
-6° di classe N2 (Peugeot 106 )
-----2012-----
_21° Rally internazionale dei Laghi
-Ritiro per guasto meccanico (Peugeot 106 )
-----2013-----
_2° Monza ronde by Vedovati
-1° di classe K9 (FIAT Panda kit )
-----2015-----
_4° Monza ronde by Vedovati
-Ritiro per incidente (Peugeot 208 R1T )
-----2018-----
_3° Rally circuit Monza by Vedovati
-1° di classe K9 (FIAT Panda kit )
-----2019-----
_28° Rally internazionale dei Laghi
-3° di classe K9 (FIAT Panda kit )