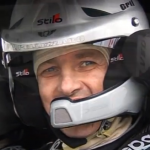 Summary
I have been racing as a driver in the rally world since 1996.
I am looking for sponsors for 2023 season, IRC championship
Description
I am part of the Nicoracing team, with the support of which I will face the 2023 season, rally valid for IRC Championship.
Our preferred sponsor
2023 season program:
- IRC rally championship
I am looking for sponsorships to fully address the 2023 program for which a budget of € 30,000 is needed.
The sponsor can decide to support me both in the single race and in the complete program, as a sole, main or secondary sponsor.
I offer advertising space by placing the stickers with the sponsor's logo on the race car.
All the race material will be posted on personal social media, those of the team and often on those of the race organizer.
I consider advertising campaigns on social media.
Most of the races are broadcast live on TV / streaming and on social channels.
Sponsorship Usage
The sponsorship budget will cover the expenses for participation in the races of the program, and are composed as follows:

_ racing car rental

_ registration for the race

_ expenses for reconnaissance

_ expenses for stickers and livery

_ purchase of tires and fuel

_ travelling costs
Reach / Links
Greatest successes
-----1996-----
_3° Formula challenge Malnate
-4° di classe A1 (Peugeot 205 rally)
-----1997-----
_Rally sprint Vigevano
-4° di classe N5 (Renault 5 GT turbo)
_4° Slalom Luino-Montegrino
-1° di classe A1 (Peugeot 205 rally)
-----1998-----
_7° Rally internazionale dei Laghi
-2° di classe A5, 53° assoluto (Renault 5 GT turbo)
_5° Slalom Luino-Montegrino
-9° di classe N3 (Peugeot 309 GTI 16v)
-----2001-----
_10° Rally internazionale dei Laghi
-9° di classe N1 (Peugeot 106 rally)
-----2002-----
_11° Rally internazionale dei Laghi
-6° di classe N1, 47° assoluto (Peugeot 106 rally)
-----2003-----
_10° Slalom Luino-Montegrino
-6° di classe N2, 48° assoluto (Citroen Saxo )
-----2004-----
_11° Slalom Luino-Montegrino
-6° di classe N2, 45° assoluto (Peugeot 106 )
-----2005-----
_12° Slalom Luino-Montegrino, campinato italiano
-7° di classe N3, 55° assoluto (Renault Clio)
-----2006-----
_13° Slalom Luino-Montegrino, campinato italiano
-5° di classe N2, 47° assoluto (Peugeot 106 )
-----2007-----
_7° Formula challenge-Gallarate, campinato italiano
-7° di classe N2 (Peugeot 106 )
_14° Slalom Luino-Montegrino, campinato italiano
-6° di classe N2, 57° assoluto (Peugeot 106 )
-----2008-----
_15° Slalom Luino-Montegrino, campinato italiano
-5° di classe N2, 50° assoluto (Peugeot 106 )
_11° Formula challenge autodromo Monza
-6° di classe N2 (Peugeot 106 )
-----2009-----
_Slalom Luino-Montegrino
-5° di classe N2, 25° assoluto (Peugeot 106 )
_12° Formula challenge autodromo Monza
-4° di classe N2 (Peugeot 106 )
-----2010-----
_Slalom Luino-Montegrino
-12° di classe N2 (Peugeot 106 )
_13° Formula challenge autodromo Monza
-3° di classe N2 (Peugeot 106 )
-----2011-----
_20° Rally internazionale dei Laghi
-6° di classe N2, 49° assoluto (Peugeot 106 )
_14° Formula challenge autodromo Monza
-6° di classe N2 (Peugeot 106 )
-----2012-----
_21° Rally internazionale dei Laghi
-Ritiro per guasto meccanico (Peugeot 106 )
-----2013-----
_2° Monza ronde by Vedovati
-1° di classe K9 (FIAT Panda kit )
-----2015-----
_4° Monza ronde by Vedovati
-Ritiro per incidente (Peugeot 208 R1T )
-----2018-----
_3° Rally circuit Monza by Vedovati
-1° di classe K9 (FIAT Panda kit )
-----2019-----
_28° Rally internazionale dei Laghi
-3° di classe K9 (FIAT Panda kit )