Our team
Get to know the Team behind Sponsoo!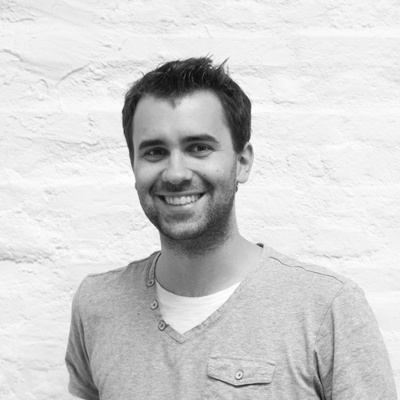 Andreas Kitzing had the idea of creating an online sport sponsorship marketplace while drinking a beer during his MBA at the University of Cambridge. Prior to his MBA, Andreas worked as a project manager, strategy consultant and web developer.
In his leisure time Andreas enjoys experimenting with new sport activities - from stand-up paddling to beachvolleyball and bungee jumping. As a football fan, he regularly goes to the stadium and supports his favourite club.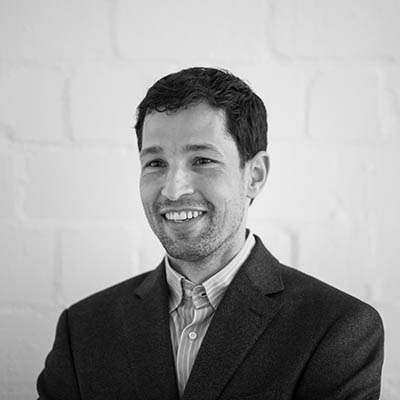 Christian Kaspar is Sponsoo's CTO. Before joining Sponsoo, he has already successfully founded and sold companies. In the last year, he has mostly been working as a professional Software Developer for large international clients.
Christian used to do a lot of cycling, but since a relocation in 2005 his bike has been standing in Tübingen. Consequently, he now focusses on running and (in winter) on snowboarding for leisure.
Konstantin S. M. Möllers is the technical brain of Sponsoo. When the 25 years old extreme programmer is not coding for Sponsoo on a freelance basis, he is in the university where he is currently taking master classes in computer science. It took Konstantin two years to learn how to walk but at the age of 14 he already made a remarkable extra income by starting his own IT company. Konstantin, who takes the word "Nerd" as a compliment, hits the gym regularly. He also enjoys swimming. As native-born Cologner his heart beats for the 1. FC Köln.
Béla J. Anda (Founder and Chairman of the Advisory Board) has founded Sponsoo together with Andreas - based on the vision to help tens of thousands of sports people to find a sponsorship. Before that, he studied Law at the Bucerius Law School and in St. Gallen. He then helped Rocket Internet to launch a startup in Bangladesh. Béla is a massive fan of activity sports. He hiked to the basecamp on Mount Everest and finished the Dublin Marathon.
Jan Hansen, Sponsoo's Freelance Head of Business Development, literally develops Sponsoo in terms of sales prospects. Previously, after studying at the University of Göttingen, he already brought Unifilm's sales department to the next level as their Head of Sales. When not talking to Sponsoo customers, Jan likes to travel, to windsurf and to go skiing. His next goal is finishing a Triathlon.
Tobias Vogt is acquiring new sponsors and implementing customer retention strategies for Sponsoo. He has studied Business Administration and Sports Management at the Internationale Berufsakademie Hamburg. On the weekends, Tobi is switching into "Running Mode" to train for his next Marathon.
Janine Weber (Head of Equestrian) is literally living for horseback riding and has turned her hobby into a profession when she founded the sports marketing agency Sporting Performance in 1999. Her mantra as a coach, competition judge, and a professional rider with a diverse set of qualifications is "Horses First". She is taking care that Sponsoo's riders and sponsors alike are always backing the right horse.
David Akinjise (Consultant for Coops and Business Development) supports Sponsoo with the initiation of Coops and Business Development. He used to work for 10 years as a Product Marketing Manager in the telecommunication industries for well-known corporations. Nowadays he supports ambitious startups like Sponsoo with his expertise. David is a "football-addict" and he used to play himself for a long time in a club and moreover he became a referee. While travelling his surfbaord is always with him.
Clemens Kammenhuber has started playing around with Photoshop already at age 14. Nowadays, he is drawing faster with mouse and keyboard than with a pencil. As Sponsoo's Create Director, he gives us a professional appearance on flyers, business cards and our website. Clemens is studying Communication Design in Hamburg and is targeting a Master of Visual Design. He loves motor sports and, from time to time, also hits the pedal to the metal in his own car.
Gerrit Bulgrin (Head of Legal) advises Sponsoo in legal questions. After finishing his law degree at the Bucerius Law School and the University of Cambridge, he wrote his dissertation on business issues. He is now starting his legal clerkship in Hamburg.
To get some distraction from the legal industry, he swings his fists at kickboxing and beats his opponents in Poker.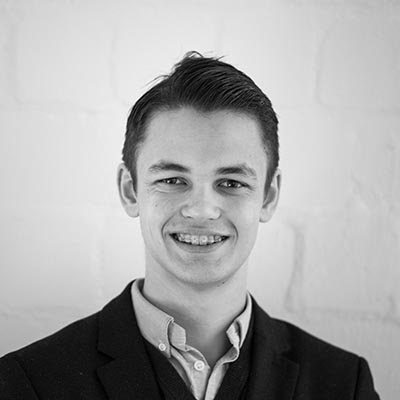 Maurice Lange (Business Development Associate) is Sponsoo's sports-brain. He is visiting sporting events in all of Germany on a regular basis. This passion is vital when it comes down to generating ideas and helping out the team with his unbelievable knowledge about sports. He has been singing in the Hamburg boys choir for over 14 years and is actively participating in national politics.
Max Reinhardt (Marketing Associate) is the marketing-guy at Sponsoo. He is now responsible for the platform's SEM- and SEO-activities. Max is also managing Sponsoo's social media accounts and is your contact for job applications. Outside of the office, one can find him in the swimming-pool. He is playing for SV Poseidon Hamburg in Germany's premier water polo division.
Julia Förster (UX-Consultant) is our external UX-Consultant and is working on constantly improving our website's usability. In addition to that, she is providing her expert analysis when it comes down to Sponsoo's product development regarding the Design Interface. Julia studied Human-Computer-Interaction in Hamburg and has several years of experience as a User Researcher. Her favourite sport is Handball - especially the THW Kiel.