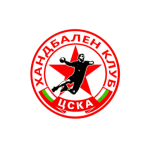 Sommario
Handball club CSKA, founded in 1963, is the most successful handball club in Bulgaria. The mission of the club is the development of athletes and handball teams for all age groups and participation in national and international championships.
Descrizione
The brand CSKA is legendary in Bulgaria in many sports and is extremely popular among sport fans in Bulgaria. For the past few years the lack of finances led to the need to dismiss the men's and women's teams from the national championships. The competition in handball in Bulgaria is not very strong. CSKA is the only handball club in the capital city of Sofia. Most of the experienced players in Bulgaria live in the capital and are traveling to other cities to play for other teams. Resurrecting CSKA's teams will present the opportunity to assemble a strong team capable of winning the championship and participating in the European club championships. With the brand's popularity in Bulgaria, there is even the opportunity to apply for participation in the prestigious Gazprom SEHA league, that is opened for inclusion of strong teams from the region.
All above can grant a potential sponsor great visibility and advertising options. Furthermore, the required finances for achieving good results are very small compared to other sports.
Reach / Links
Dati fondamentali per gli sponsor
Opportunities for sponsors:
- Including the name of the general sponsor in the club's name;
- External advertising in all forms;
- Advertising in website, blog, social media pages;
- Regular advertising web campaigns;
- Granting an information/trade zone for the sponsor and fan articles;
- Access to the sport facilities;
- B2B cooperation.