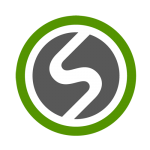 En Breve
Online and Personal Trainer traveling the world and looking for cooperations. I have active Social Media Channels. Get in touch with me.
Descripción
As an athlete and trainer I motivate people daily to take action. From getting fit to purchasing my products, which a potential sponsor can use for him.
My channels are informing and entertaining, that's why some call me also Entertainer. The appearance (bold head, beard, physically fit) and concept (Outdoor, All Natural, Bodyweight) became a brand over the years.
I can not cooperate with many companies from the fitness industry eg supplement sellers or bodybuilding equipment and I never did before. I got sponsored by a physiotherapist center and a clothes equipment store, which fit quite well.
Contact me for any more information. I am best available via Instagram and Whats app.
Alcance / Enlaces
Datos principales para patrocinadores
My Instagram channel has 11K followers with an active core. With certain posts and hash tags I can reach up to 100K people promoting a product.
My Facebook Trainer page has 2K followers and can reach up to 35K via specific groups.
Besides I use Story mode to reach 1K people every single day which are willing to watch, interact and buy my offers.
(Insights and screens hots can be provided for all this informations)