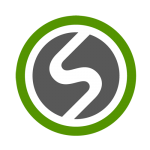 Sommario
I am a freshman entering the NAIA conference. I already throw qualifying throws for conference in 4 events and I plan to be a All American my freshman year in the weight throw(indoor Hammer) and the discus. I have a media following already.
Descrizione
I am a freshman track and field athlete, I am going to be a qualifer for conference in 5 events as a freshman. I plan to be a NCAA all American in weight throw and discus my freshman year. As well as a all American in all 5 events by the end of my senior year. Outside of sports, I am extremely perseaonable and active on social media. I have a wide variety of hobbies all of which I think could be helpful to my future sponsors. I love to weight lift, Travel, Fish, raft, read, write, make TikTok's with friends, cliff jump, etc.
Reach / Links
Dati fondamentali per gli sponsor
1400 followers on instagram with about 600 likes per post and 900 story views per video, 600 followers on tiktok and I average about 1200 views per video right now. 2000 followers on Snapchat with around 1500 views per story. 100 followers on twitter with 100 views per post and 10 retweets per post.
Fancybox.bind("[data-fancybox]", { // Your custom options });