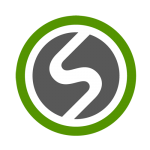 Sommario
My name is Louis Pelta. I'm a Sports and Exercise Science Student. I have recently turned 17 and have already completed 19 half marathons and in the next few years, I hope to complete an Ultra Marathon, an Iron Man, and the Marathon des Sables.
Descrizione
Throughout my sporting journey, I have come across people with incredible stories detailing courage and bravery in the face of hardship. These inspire me so much, that I made the decision to build a platform on Instagram to share amazing sporting stories to help inspire and motivate others.
The account is called @sporting.stories and with only 7 videos out so far (I aim to bring out 1 video a week) I have already reached over 10,000 people. That number is only going to grow as it's the start of the project and there is plenty more to come.
I wondered if you would be interested in some sort of partnership? I am happy to explore lots of options. Some ideas I thought of were potentially you might be interested in sponsoring my running training, providing prizes for giveaways on @sporting.stories, supplying me with branded clothing to wear in my interviews and runs.
You can probably tell from this that I am unlike most other 17-year-old athletes. I'm very much attracted to long distance running, ultra-marathons, endurance running. I had the idea for @sporting.stories and contacted all the interviewees myself and created the platform from scratch. I like to make things happen and I am really eager to work with you as I believe the partnership can be mutually beneficial as I have a captive audience of young people and you have a great brand.
Dati fondamentali per gli sponsor
Audience mainly consists of those aged 13-18.
Profili connessi
Shaftesbury Barnet Harriers

(Club)
Fancybox.bind("[data-fancybox]", { // Your custom options });