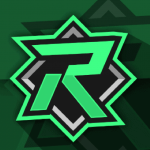 Sommario
I am the coach of a boys baseball team for the YMCA in Wichita Falls, the Rebels. This team has been together for 4 years now. They have won 2 championships in baseball. We are just looking for a sponsorship this year to help with our team fee.
Descrizione
I coach a group of boys, 10-12 years old, for YMCA baseball. Our team name is the Rebels and this is our 4th year together as a team. We started out rough but last year made it all the way to the championship game. This year already starting hot with 3 wins. This group of boys have been playing sports together since they were 5 years old. They started in soccer together. Their soccer team, also called the Rebels, has won the North Texas Tournament of Champions twice in the last 3 years and placed 3rd the other year. They are no stranger to putting in the work and coming together as a team to accomplish big things in sports. Add in that the boys just love to play the game and have fun no matter what they are doing and this team is a fun team to coach. With all the hard work these boys put in to bettering themselves in the game of baseball and doing everything they can to get back to the championship this year, I am committed to doing everything I can to help support them on their way.
Sponsor desiderato
Anyone looking to help a young group of boys on their trip back to the championship this year in baseball.
Utilizzo della Sponsorizzazione
Sponsorship will go towards paying our team fees for the league as well as equipment for the team to practice.