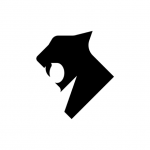 Résumé
A worldwide brand in gaming, content and apparel.
Description
Sabres Impact was established in 2019 with a unique approach to the gaming industry. We bring together content creators from all over the world to collaborate and build new audiences. We've established ourselves as a content brand but now it's time for us to take on competitive gaming and make a name for ourselves on the global stage.
Notre sponsor préféré
Sabres Impact currently has presence across Europe, North America and Oceania. We are willing to work with anyone who has interest in these regions.
Utilisation du sponsoring
Funding our VALORANT team.
Bringing in bigger content creators from different regions.
Renting a gaming house.
Bigger budget for YouTube content.
Hosting VALORANT tournaments.
Accès / Liens
Les plus grands succès
Top 16 - 2022 VCT Game Changers EMEA
World Rankings: Peaked at #47 (Valorant/Female)
Chiffres clés des sponsors
Our standout stats are:
Instagram followers: 2,000 (Sabres) + 44,000 (Team)
TikTok followers: 1,000 (Sabres) + 108,000 (Team)
Twitch followers: 37,000 (Team)
YouTube subs: 1,000 (Sabres)