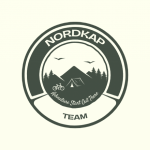 Sommario
4 friends who want to cycle this summer from Allgäu in Germany to Nordkapp ( ca. 4000km)
Descrizione
Hi, I'm Lukas and I've been playing in the German Futsal National Team for a few years. Besides futsal, I love to ride my bike and especially extreme things have done it to me. For this reason I'm cycling this summer together with 3 friends from the Allgäu in Germany to the Nordkapp (about 4000 km). For this trip we are still looking for sponsors who support us with the high costs for equipment etc..
What we offer:
- Especially for this tour we create our own Instagram account. We expect that this will have about 1,000 followers.
- We are happy to align the whole Instagram account with our sponsor. Example: From Allgäu to Nordkapp sponsored by ...
- In addition, we post our sponsor in combination with our planned goal all on our private Instagram accounts (over 2000 followers total)
We are happy about any support! :)
Reach / Links
Dati fondamentali per gli sponsor
As a national player, I'm often featured in regional newspapers, but also in major German newspapers such as the "Süddeutsche Zeitung" and large German websites such as www.fussball.de, for example. So it could well be that there will be articles in newspapers and websites about our tour, unfortunately we can't promise anything.
Instagram: Total over 2000 followers
Instagram: Account planned especially for this tour with about 1,000 followers