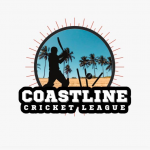 Kurzbeschreibung
Coastline Cricket is focused on delivering beach Cricket from exotic beach locations, Venues include: Rio De Janiero, Dubai, and many more. Cricketers include: Kamran Akmal, Courtney Walsh, Herschelle Gibbs and Laura Ann Bailey, with Celebrity guest
Beschreibung
I would like to introduce you to the all new exciting format of beach cricket! I am attaching our outline deck on Coastline Cricket.

As you will see Coastline Cricket is totally focused on delivering within 3 years 200+ hours of Cricket per annum from multiple exotic and highly photogenic beach locations around the world . Venues include; Rio De Janiero, Dubai, Cape Town and many more - participating cricketers include: Kamran Akmal , Courtney Walsh,Herschelle Gibbs , Anjua Patil and Laura Ann Bailey. And many more - With celebrity inclusion we are expanding the number of eyes on the game and on the products on screen.

The core focus of Coastline Cricket is to feature leading cricketers from around the world, playing in exotic and beautiful locations, in a highly exiting and entertaining format so that Coastline Cricket attracts international TV coverage.
Reichweiten / Links
Kennzahlen für Sponsoren
23 Caribbean Countries
1.5 M House Holds
2.67 M In Home Live Viewership
30.8+ M YouTube Views 191.59 M Facebook Reach
15.7 M Web page Views

SuperSports & others in discussion with


With currently over 40+ players agreed to participate in Coastline with some of the biggest names in the cricket industry from Male & Female Players & Celebrity guests from singers & YouTubers.

2.5 Billion Cricket Fans World Wide
The 2022 Women's Cricket World Cup in New Zealand generated 1.64 billion total views across International Cricket Council (ICC) channels, making it the most engaged women's event on record and the global governing body's
-