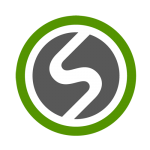 En Breve
Olympic 400m runner from South Wales. Tokyo 2021 Olympian. European Championships Gold and Bronze Medalist. British Championship silver medalist. World Junior and European Junior bronze and silver medalist. Multiple Welsh champion.
Descripción
Over the past few years my athletics career has taken off drastically, during the 2022 season I won the local Diamond League event in Birmingham, I have been chose to represent my country and numerous occasions in the 400m. I represented Great Britain at the 2022 World Championships in Oregon, then 2 weeks later I represented Wales at the Commonwealth Games in Birmingham where I made the semi final of the 400m. Following that I represented Great Britain at the European Championships in Munich in the 400m and 4x400m where I achieved a Gold medal. In 2021 I represented my Country at the European Indoor Championships in Poland in the 400m and 4x400m where I also won a Bronze medal in the 4x400m relay. My biggest success was later that Summer where a represented Team GB at the Tokyo Olympic Games in the 4x400m relay and I was 1 of only 2 welsh people 2 competed in the whole athletics programme. Also that summer I represented Great Britain at the World Relay championships in Poland and was selected to represent Great Britain at European u23 Championships in Estonia. In 2020 I won a silver medal at the British indoor championships 400m. in 2018 and 2019 I won both Silver and Bronze medals at the World Junior and European Junior Championships.
By gaining your sponsor I'd be able to advertise you or your business at many different major championships with high viewing numbers as well as use my social media presence to gain you or your business more publicity and generate more income.
Datos principales para patrocinadores
I have a high social media presence with almost 5,000 followers on Instagram and 1,600 followers on twitter and have appeared on national TV such as BBC news and ITV news on numerous different occasions. I have competed in crowds of up to 60,000 people and this will be continuous as I haven't missed a major athletics championships team in 3 years.
Fancybox.bind("[data-fancybox]", { // Your custom options });