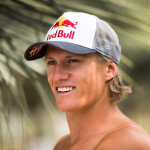 Summary
Friends, family and fans first. Wakeboarder Dominik "DG" Gührs ist Europameister, Vize-Weltmeister und People's Choice Rider of the Year!
Description
Meine Karriere ist keine klassische Erfolgsstorye, die ohne jegliche Tiefen auskommen könnte.
Meine erste Verletzung war auch gleichzeitig meine schwerste. Mit 13 erlitt ich einen Schädelbsisbruch, von dem ich mich zunächst nur schwer erholen konnte. Nach der Verletzung kam ich zurück und gewann 2004,2005 und 2007 die deutsche Wakeboarding Meisterschaft.
2006 wurde ich Zweiter bei den Europameisterschaften und konnte in der Junioren-Kategorie bei der WM Bronze gewinnen. Mein Aufstieg ging weiter als ich 2007 die prestigeträchtige Krone der European Cable Wakeboarding Championship mir nach Hause nehmen konnte.
Mit dem Weltmeistertitel 2011, gefolgt vom Gewinn der WWA World Tour 2012 versuche ich zur Zeit meine Dominanz auf dem Wasser weiter auszubauen.
Reach / Links
Key figures for sponsors
23.000 Instagram-Follower
16.000 Facebook-Fans
Auftritte auf der ganzen Welt
Sponsors
Fancybox.bind("[data-fancybox]", { // Your custom options });