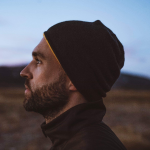 Summary
Ho 33 anni, sono un alpinista e ultra runner, ho trascorso cinque stagioni in himalaya e detengo due record del mondo
Description
Finalmente posso dare vita a quello che sarà il mio nuovo progetto, il più grande:
"Everest: Sea to Summit 2022"
Milleduecento chilometri di corsa dal Golfo del Bengala in India fino alla cima dell'Everest, cercando di battere il record di Tim Macartney-Snape, unico uomo a riuscire nell'impresa, che nel 1990 impiegò tre mesi e cinque giorni per raggiungere il punto più alto della Terra.
Un record sensazionale e, forse, poco raccontato: per gli specialisti dell'ultra running e dell'alpinismo non esiste impresa più magica e difficile, io stesso sono affascinato dall'impossibilità di calcolare tutte le variabili in gioco e, soprattutto, sono impaziente di confrontarmi con quella che ho sempre considerato una sfida oltre l'umana visione.
Ad affiancarmi in questo progetto come main sponsor ci sarà The North Face Italia che ha creduto in me e ha messo a disposizione materiali e conoscenze per affrontare tutti gli step che porteranno alla partenza.
Our preferred sponsor
Sono in cerca di sponsor tecnici da affiancare al mio sponsor The North Face per la mia impresa Sea to Summit 2022: di corsa da Calcutta alla cima dell'Everest
Sponsorship Usage
Biglietti aerei, logistica, permessi di accesso alla montagna