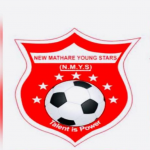 ملخص
The club takes role to develop and focus on critical life skills such as leadership, sportsmanship, teamwork and discipline through soccer.
الوصف
Our mission as a club is to positively impact the development of youths in our community by providing soccer and life enriching opportunities to young people in the society especially from the slums. We are targeting young players with playing skills and enabling them a room of lifelong passion for the sport of soccer, personal development and also personal growth of our players. We are targeting to make our youths more active in the community through services, partnership and programs hence mentorship in life situation and help create awareness on drug trafficking, spread of diseases (HIV and STIs), crime in the slums etc. Our ultimate goal as a club is actually to be able to reach the highest level possible within the game and in life, while helping create leaders and individuals that will inspire others to do the same. Therefore we are looking for a sponsor who can actually help us facilitate this activities and help achieve our mission together.
الراعي المفضل لدينا
At the moment we dont have anyone we can call an ideal sponsor, the finances we use to run the matches comes from the management contributions and well wishers who offer to support us upon our request and the donations from our funs.
الوصول / الروابط
أعظم النجاحات
We have rescued 11 boys from drug addiction, they are now doing well and are key soccer players in our team.
Our team has produced one of the best defenders who joined Zetech University under a scholarship for his football capabilities.
The team produced the best winger in 2019 who since then plays in the Kenya national under 17 soccer team.
2020/2021 season, the team participated in Nairobi, subcounty league and emerged top hence promotion to county league.
المعلومات الهامة للرعاة
Our club has 100 meambers (65% male and 35% female)
The average age of maembers is 15-30years
Our home matches 18per season are visited by 300 visitors on average
We are still new on social medias just created accounts recently but our facebook page reaches a totall of 20 members growing at day in day out.
By sponsoring our club i believe we can reach the very maximun numbers.