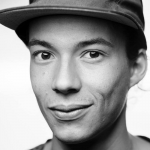 Summary
Ich bin einer der erfolgreichsten und reichweitenstärksten Wakeboarder in Europa. Ich vertrete Marken bei Wettbewerben auf der ganzen Welt.
Description
Bereits seit meinem sechten Lebensjahr bin ich ein begeisterter Wakeboarder.
Nachdem mein Vater mich damals das erste Mal mitgenommen hatte, war ich unglaublich begeistert und habe mittlerweile das Glück mein Hobby gleichzeitig meinen Beruf nennen zu dürfen.
2011 gewann ich in Fort Lauderdale, USA meinen bisher größten Wettkampf, den Red Bull Wake of Fame. Seit diesem Triumph bin ich endgültig in der Weltspitze angekommen und reise auf der ganzen Welt von Wettkampf zu Wettkampf
Ein möglicher Sponsor würde also weltweit Aufmerksamkeit erlangen.
Des Weiteren bin ich sehr aktiv auf diversen Social Media Netzwerken und stehe dort in regelmäßigem Austausch mit meinen internationalen Fans. In Deutschland bin ich Teil des Programms "Funk" der Ard und des Zdf in dem ich in unregelmäßigen Abständen Auftritte habe.
Reach / Links
Greatest successes
1st O'Neill Wake the Line 2011
2nd WWA World Championship Obstacles Only 2012
3rd Red Bull Wake of Steel 2013
1st Red Bull Wake of Fame 2010
2nd Red Bull Wake Open 2012
2nd Red Bull Rising High 2014
3rd Munich Mash 2016
Key figures for sponsors
Mit meinen ungefähr 22.000 Followern in den sozialen Netzwerken Facebook und Instagram erreiche ich eine außergewöhnlich hohe Reichweite, die durch die überdurschnittliche Aktivität meiner Fans noch interessanter für mögliche Sponsoren wird.
Ich nehme an internationalen Wettkämpfen teil und vertrete dadurch Marken weltweit.
Ich zeichne mich durch hohe Loyalität gegenüber meinen Sponsoren aus.