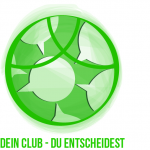 This profile is currently not actively managed by a Sponsoo user, i.e. TC Freisenbruch Dein Club - DU entscheidest! is not registered on Sponsoo and does not have any contractual relations to us. You are only seeing this profile because we researched publicly available sponsorship information about TC Freisenbruch Dein Club - DU entscheidest! and made these available to our users.
Are you associated with TC Freisenbruch Dein Club - DU entscheidest!? Then create a Sponsoo account and after a short verification we'll grant you access to the profile.
Summary
Das vielleicht spannendste Fußballprojekt überhaupt! Ein realer Verein, der von einer Online Community gelenkt wird...
Description
"Für fünf Euro im Monat wird der Fan zum Uli Hoeneß der Kreisliga", sagt N24 und die BILD schreibt "Das gab's noch nie: ein Fußballverein, der sich komplett virtuell von seinen Fans managen lässt!"
Recht haben sie! Für den TC Freisenbruch haben wir eine Online-Plattform geschaffen, auf der jeder Fußballfan zum Manager, Trainer und Vereinsvorstand werden kann. Hier wird die Mannschaft aufgestellt, der Trainer entlassen und die Finanzen des Vereins verwaltet.
Kurzum: Wir haben die beliebten Fußballmanager Spiele zum Leben erweckt und das erste Browsergame entwickelt, das im realen Leben stattfindet!
Was passiert mit den Vereinsfinanzen und welcher Spieler wird als nächstes verpflichtet? Fußball-Manager-Spiele gibt es viele!
Beim TC Freisenbruch ist es aber REALITÄT!
Sponsorship Usage
Bevor das Projekt "Dein Club - DU entscheidest!" am 01.07.2016 gestartet wurde, stand der Verein aus vielerlei Gründen vor dem Aus. Mit diesem außergewöhnlichen Projekt wollen wir uns am eigenen Schopf wieder nach Oben ziehen. Dabei geht es uns weniger um ein kurzfristiges Strohfeuer, sondern um einen substantiellen und nachhaltigen Aufbau des Vereins. Hierbei wird es viele Themenfelder und Projekte innerhalb des Vereins geben. Beispielhaft genannt sind die Jugendarbeit, die Infrastruktur und die Integrationsarbeit im Stadtteil.
Reach / Links
Greatest successes
- von 0 auf über 500 zahlende Online-Teammanager in der ersten Saison
- Aufstieg von der Kreisliga B in die Kreisliga A (8. Liga) mit 14 Punkten Vorsprung
- über 300 Presseberichte Weltweit in den ersten 12 Monaten
- über 10 Millionen Kontakte durch Presseberichte, u.a. Spiegel, BILD, ZDF, ESPN, RTL, kicker, uvm.
- Gewinnung von zahlreichen namhaften Partnern wie NIKE, 11teamsports, XTiP Sportwetten, Wohnbau eG, Stauder, Stiftsquelle, Swiss Life Select uvm.
Key figures for sponsors
- 5.800 Facebook Fans, Reichweite bis 250.000 (vergleichbares Niveau im Fußball: Regionalliga)
- über 10 Millionen Kontakte durch Berichterstattung in den Medien in der ersten Saison (2016/17)
- von 0 auf über 500 zahlende Mitglieder in der ersten Saison, stetiges Wachstum
- dreistelliger Zuschauerschnitt im Waldstadion Bergmannsbusch bei Heimspielen, zuletzt knapp 700 Besucher beim Lokalderby
- vielfältige Werbemöglichkeiten, vor allem Online, die sonst so niemand hat
Fancybox.bind("[data-fancybox]", { // Your custom options });