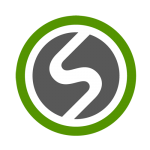 Summary
Wheelchair Cricket Welfare Association is a registered NGO in Bangladesh that works for persons with disability Sport &Skill Development.
Description
The organization registered under the Social Welfare Department of Govt. the people's republic of Bangladesh. Empowering persons with disabilities with special attention to reducing discrimination and uniting them to improve their social and economic condition. The organization's motto is to give a platform to differently-abled people to show their latent talent. So they can get equal rights and defined life in society. We believe cricket that binds the nation together regardless of caste, race, political ideology, and religion can play a pivotal role in getting support for the wheelchair cricketers. WCWA will also engage general people to let them better understand the needs and facilities of people with disabilities. Bangladesh Wheelchair Cricket Team is one of our biggest initiatives. We have participated in Six international tournaments including joining the first-ever Asia Cup 2019, Kathmandu, Nepal with the below-winning record.
Champion :
1st international wheelchair cricket tournament 2017, Dhaka, Bangladesh.
"Uttarakhand Cup 2018" - Tri nation series, Uttarkhand, India.
Indo-Bangla T20 wheelchair Cricket series 2018, Mumbai, India.
Reach / Links
Key figures for sponsors
The minimum 10,000 + audience watches the events we join.
we have more than 22000 followers on Facebook profile.
Every event covers 15 + News and TV Channels.
Already worked with big local sponsors like BCB, Biman Bangladesh Airlines, Orion, Summit, Beximco & Brac, etc.
Successfully completed a project of the US Embassy, Dhaka named "Dreams on Wheels".