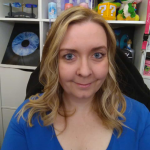 Summary
Aesir eSports - Here eSport becomes a family
Description
As the head of an esports organization, I attach great importance to personal and friendly contact. We want to form a positive image of a community, the so-called #AesirFamily

Aesir eSports has been a multigaming organization since 2015 and a registered association since 2020. In the clan area, we currently have over 100 members in several gaming areas: Rocket League, Rainbow6Siege and Valorant.

Especially in the field of eSports, uniqueness and support through strong partnerships and sponsorships/investors are very important. The aim is to achieve a high level of awareness in the German-speaking area and of course also in the international arena.

With your support we can make this possible.
What we are looking for:
- Cash sponsorship for teams and players/jersey packages
- Financing of server, administration program (association)
- Cost coverage for accounting / tax advice / insurance
- Sponsors/investors for events such as tournaments (internal and public), LANs, exhibition stands etc.
- Material sponsoring, eg providing own products free of charge

What we offer:
- Advertising space on the homepage, the socials and in live streams
- active and passive advertising (mentions, posts, promotional videos)
- exclusive event sponsoring

Would you like more information or statistics? I would be happy to provide you with information if you are interested in a partnership or sponsorship.

Kind regards

Franziska Bulow
CEO/Head of Management
1. Chairwoman of the board of the association
Aesir eSports eV

Sponsorship Usage
We would like to finance our own events (charity project #PlayPink) and trade fair appearances, as well as be able to cover the running costs.
Fancybox.bind("[data-fancybox]", { // Your custom options });