Summary
International badminton player from Ireland. Ranked 261st in the world rankings and 82nd in Europe.
Feed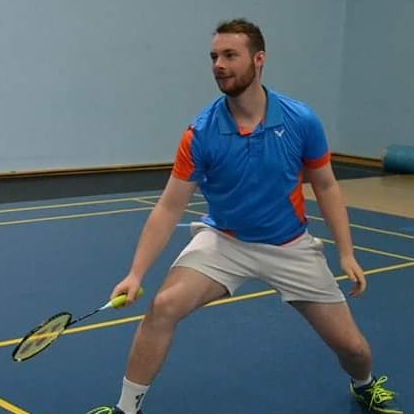 03.09.2020 03:29 ·
Reach / Links
Greatest successes
Last 16 of Latvian International
Last 32 of Scottish open
Last 32 of Irish open
Last 32 of B.A.B.B German Open
Winner 3 Irish premier open titles
Winner 5 Irish graded nationals (3 singles, 1 doubles, 1 mixed doubles)
Key figures for sponsors
I have a badminton specific Instagram account which has amassed over 10.6k followers so far and it grows daily. My most recent post has reached 16k+ accounts, along with that many of my posts have been reposted on other major badminton accounts.
My demographic is mostly active males (78%). If you decide to sponsor me I will happily endore anything that is being asked.