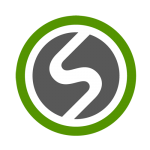 This profile is currently not actively managed by a Sponsoo user, i.e. Auftragssuche Bayern is not registered on Sponsoo and does not have any contractual relations to us. You are only seeing this profile because we researched publicly available sponsorship information about Auftragssuche Bayern and made these available to our users.
Are you associated with Auftragssuche Bayern? Then create a Sponsoo account and after a short verification we'll grant you access to the profile.
Summary
Wir beschäftigen uns mit dem Suchen und Bergen von Gegenständen unter Wasser.
Description
Ich bin ausgebildeter technischer Taucher. Suche und berge verloren gegangene Gegenstände unter Wasser.
( Ringe, Schlüssel, Schmuck, Handy u. alle anderen Gegenstände )
Daher würde ich einen Minelab Excalibur 2 benötigen. (Kosten ca. 1500 Euro)
Die jährlichen kosten würden sich auf max. 1500 Euro belaufen. Für Equipment Revision und Wartung o. Austausch bei Schäden.
Tv Sendungen Xenuis und TerraXpress.
Gerne würde ich meinen Sponsor bei jedem Suchauftrag, auf meiner Seite und zu jeder Gelegenheit zeigen.
Sponsorship Usage
- Minelab Excalibur 2
- Equipment Revisions- & Wartungskosten, bzw. Austausch bei Schäden.
Greatest successes
Tv Sendungen Xenius ( ein Suchauftrag in der Schweiz )
und TerraXpress ( am Starnbergersee )