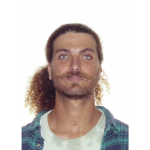 Kurzbeschreibung
I am a Freeride Skier, last year finished 4th in the East and the goal for this year is to dominate the Freeridecircuit and finish on top.
Beschreibung
My name is Jawad Abi Semaan, and I'm a passionate Lebanese skiing athlete currently based in Quebec, Canada. By day, I'm an enthusiastic ski instructor at the renowned Le Massif de Charlevoix, where I share my love for skiing with others. But my heart truly belongs to the world of competitive skiing.
Over the past year, I have achieved significant milestones in my skiing career, competing in skiing events with remarkable results. Notably, I secured first place during an Estski Freeride event. However, due to limited financial resources, I wasn't able to participate in all the circuits and lost out on some points in the overall ranking of the competition. Despite this, I managed to finish in the final top 5, demonstrating my determination, abilities and skill.
Now, I am setting my sights on the ultimate goal: participating in the Freeride World Tour, and that is where you come in.
To turn this dream into reality and avoid future financial constraints, I am seeking sponsors who share my passion for skiing, hard work, and the pursuit of excellence. The idea being that your brand provides equipment for my season 2023-2024, so that I can focus my funds on the competitions and travel expenses.
Reichweiten / Links
Größte Erfolge
One of the best Freeride Skiers in Lebanon.
Finished 4th overall in the EstSki Circuit in my rookie year as a competitive skier in Canada.
1st place at Mont Edouard in the EstSki Circuit.
Ski Instructor of the year at Le Massif de Charlevoix.

Kennzahlen für Sponsoren
Unwavering Dedication: I am known for my relentless work ethic, and I thrive on challenges. I'm the kind of athlete who's willing to wake up at 4 a.m. and drive five hours to compete. My aim is always gold, and I use every experience as fuel to propel me to first place.
Authentic Promotion: I am committed to authentically showcasing your brand throughout my skiing adventures. Whether at Le Massif de Charlevoix, during competitions, or on leisure ski runs, I will proudly represent your BrandName
Exposure and Engagement: Your brand's visibility will extend to a diverse audience of fellow athletes, enthusiastic spectators, and media during competitions across Canada and US. My story, your brand, and the skiing world will intertwine, creating a compelling narrative.
Media Presence : I propose 3 stories per week and 1 post per month until the ski season starts and after, I can do up to 5 stories weekly and bi weekly posts in order to help attract people towards your business while simultaneously pushing them to buy your products.
Fancybox.bind("[data-fancybox]", { // Your custom options });