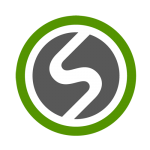 Kurzbeschreibung
Played basketball all my life and decided to do track my senior year and I received a division one scholarship to the University of Idaho. My high jump is 6'10" which ranks me 14th in the nation with only one year under my belt, the sky is the limit
Beschreibung
This is my first year of track and I racked up 4 state titles in the 100, 200, 4x1 and a team one. I high jumped 6'10" which put my 9th in the nation at one point since then I have dropped down to 14th. I do believe I am part of a select few or maybe the only one who jumped 6'10" in their first year of track in the nation. I am going to the University of Idaho on a full scholarship and the sky is truly the limit for me. My goal is to get to the olympics and win gold.
Reichweiten / Links
Kennzahlen für Sponsoren
I have 1,300 followers on instagram. I was covered in the press a ton my senior year for basketball as I led my team to our first state championship in over a decade and received state player of the year and back to back conference play of the year. My instagram stories usually get about 1,000 views every time I post. I am currently working on growing my platform even more.
Verknüpfte Profile
University of Idaho Track

(Verein)
Fancybox.bind("[data-fancybox]", { // Your custom options });