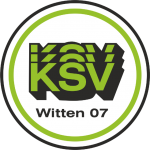 Summary
KSV Witten 07 is a 7-time German champion. In 2022, we will be the only North Rhine Westphalian club in the 1st Bundesliga.
Description
The Bundesliga history began at KSV in 1966/67 – that's when the promotion to the upper house of the wrestling Bundesliga happened. The era was crowned by seven titles for the German team championship and seven runner-up titles (most recently in 1999). After a withdrawal from the Bundesliga due to financial difficulties, we started again in 2009 in the Oberliga NRW "at zero". Since then, the KSV has re-established itself in the Bel Etage of German wrestling through several years of 2nd Bundesliga since 2017. In 2022, KSV Witten will start its 49th Bundesliga season - only a handful of teams can look back on a similar history nationwide.
The team is made up of many talented competitors, who come from Witten or the surrounding area. The squad is completed with some foreign athletes, who especially value and cherish our concept of integrity and loyalty.


We want to continue to be part of the 1st Bundesliga in the long term and achieve the path back to the national top, bit by bit, together with new partners. Only with a healthy financial structure is it possible to survive in the highest German class and therefore specifically encourage the talented younger athletes and support their development and imminent careers.

Become part of the KSV family now and experience with us the - in the words of DRB President Nettekoven - "schönste Sportart der Welt" (most beautiful sport in the world)
Sponsorship Usage
The sponsorship money is invested specifically in the team and the promotion of our youth work.

We not only want to maintain competitiveness in the wrestling Bundesliga, but also develop talent. To this end, we see it as our duty to represent our great sport in the Ruhr and North Rhine-Westphalia region in a dignified manner at the federal level and to shape our events into a common togetherness.

On Saturday evenings at 7.30 p.m. we meet in Witten to watch our team wrestle - our sponsors sit on our VIP grandstand – there is also the possibility to have an exchange with our other partners before/ during/ after the fight takes place.
Reach / Links
Greatest successes
7 x German Team Champion
7 x German Vice Team Champion
3 x Master of the. 2. Bundesliga
4 x German Youth/Student Team Champion
countless individual titles of our wrestlers at national and international competitions
Key figures for sponsors
Home fights in front of around 400 spectators
Livestream of all fights via Sportdeutschland.tv
fixed size in North Rhine Westphalia and known nationwide
2.200 Facebook-Fans
Fancybox.bind("[data-fancybox]", { // Your custom options });