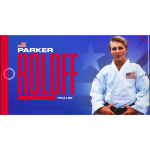 Kurzbeschreibung
Parker Roloff is a 21 year old judoka from the USA. He currently represents the USA in the -81 kg category and is a 2024 Olympic hopeful.
Beschreibung
My name is Parker Roloff. The reason I am reaching out to you today is to ask for your help in making my Olympic aspirations a reality. I was hoping you could take a look at my attached promo and consider making a donation. I am also open and willing to sponsorships. This would include brand representation on my uniform at tournaments with thousands of fans. Thank you in advance.
I was born and raised in Grafton, Wisconsin and attended Marquette University High School. Currently I am a student at Marquette University, pursuing a degree in Biomedical Sciences and Business Administration with a focus on finance. At the age of three I began the sport of judo and was instantly hooked. As time progressed, I continued to move up the ranks and became better and better. I currently represent the United States of America in the -81kg division and I am one of the top ranked judoka in the country. As of today, I am a Junior Olympic gold medalist, two-time Scholastics gold and silver medalist, U.S. Open bronze medalist, National Champion, Presidents Cup Champion and Pan American qualifier.
Within the next year, I will start collecting points to qualify for the 2024 Olympics in Paris, France. To qualify, individuals must be ranked in the top eighteen in the world for their weight class. In order to achieve my goal, I will have to travel all around the world to train and participate in qualifying tournaments. As you can infer, this becomes very expensive. Unfortunately, unlike other sports, I am required to fund myself because United States judokas receive no funding from the United States or the U.S. judo corporation. This makes it very difficult for judo athletes like myself to be successful. With that said, I am looking for a partner that can help take me to the next level and make my dreams come true.
I am open to promoting a company when I train and travel around the world competing in national and international tournaments. This would include National Championships, World Championships, Grand Slams, Grand Prix's, and hopefully the Olympics in 2024. I would honestly be honored to represent a great company. If this does not interest you, a mere donation would be extremely appreciated. Every little bit helps.
I am not currently receiving any funding from any other company, corporation, individual, the United States, or any United States Judo Organization.
I appreciate you taking the time out of your day to review my promo. I look forward to working with you in the near future.
Reichweiten / Links
Größte Erfolge
Nationally ranked judoka part of TEAM USA and United States National Team. Junior Olympic Champion, Presidents Cup Champion, Scholastics gold and silver medalist, U.S. Open bronze medalist, National Champion, Pan American Championship Qualifier. Competitor at European and Pan American Open competitions.
Kennzahlen für Sponsoren
Social media influencer with a large following who would make frequent posts about the company
Live tv coverage of match coverage all over the world
Thousands of spectators per event
Possibility to add logo to my uniform for all to see
Can use image and likeness to promote brand