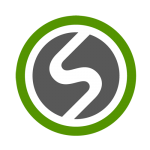 Kurzbeschreibung
Professional Italian gymnast | National champion in vaulting | Member of the Italian national gymnastics team
Beschreibung
Sofia Busato is an Italian gymnast, national champion in vaulting and a member of the Italian national gymnastics team.
She competes in Serie A1 with Brixia Brescia and trains at the Polisportiva Carnini in Fino Mornasco with Martina Rizzelli and Erika Fasana, coached by Laura Rizzoli.
In 2013 entered the series A artistic gymnastics.
In 2016 due to some injuries she is forced to end her competitive activity.
In 2017, after a long period of rehabilitation that prevented her from participating in the Rio de Janeiro Olympics, Sofia returns to compete for the Città di Jesolo Trophy on 1-2 April 2017, competing only for vaulting. In this tool she wins the silver medal, behind Shallon Olsen (Canada) and ahead of Angelina Melnikova (Russia), with an average score of 14,175.
It is then selected to participate in the Cuji Europeans, but during the warm-up she breakes her cruciate ligament of the knee .
In 2018, one year after the injury Sofia returns to compete in the national field in the series wearing Brixia and competes only in vaulting by performing a simple screwing. In the third stage of Serie A the double screwing to the vault returns to the race.
She takes part in the absolute championships, where he competes only in vaulting, she qualifies for the specialty final where becomes the absolute Italian champion for the second time.
Busato is then selected to participate in the European championships in Glasgow. She compete only in vaulting, bringing the two jumps to hit the final, but in the first jump (double spin), her knee gets injured again, for the second time in a row during the Europeans, but still manages to get 13,100.
Reichweiten / Links
Größte Erfolge
Trophy City of Jesolo
Gold Jesolo 2013 (jr.) - Team
Silver Jesolo 2017 - Vaulting
Bronze Jesolo 2014 (jr.) - Team
Mediterranean junior games
Gold Ragusa 2014 - Individual
Gold Ragusa 2014 - Vaulting
Gold Ragusa 2014 - Free Body
Silver Ragusa 2014 - Parallel
Absolute Italian Championships
Gold Torino 2015 - Vaulting
Gold Riccione 2018 - Vaulting
Golden League
Gold Porto San Giorgio 2014 - Team
Gold Porto San Giorgio 2015 - Vaulting
Silver Porto San Giorgio 2014 - Vaulting
Silver Porto San Giorgio 2015 - Team
Bronze Porto San Giorgio 2014 - Libero Corps
Kennzahlen für Sponsoren
International Visibility
Presence in international journals and newspapers
Presence in local and national newspapers
Presence on TV
50K followers on Instagam (Average Reach 5k)
Sprachen
Dieses Profil ist in den folgenden Sprachen verfügbar:
Fancybox.bind("[data-fancybox]", { // Your custom options });