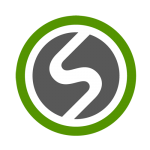 Summary
I have been playing football since 8 years of age , and participated in a lot of events in kanpur (208020) and now I have moved to nagpur for higher studies but here also I managed to play under reliance foundation tournaments, university games etc
Description
Hello sponsor,
The reasons for you to sponsor are -
I have been playing football and atheletic event from an early age , and that's why has been able to participate in so much interschool , intercollege , regional , university games, local private tournaments and some national level tournaments ,
Even I was the one in my nearby playground who influenced the nearby kids to play football and almost every person who came to that ground knows me even when I stopped playing there.
Now I'm in college in nagpur and here also I have been playing against different colleges and even with their teams too , and have a lot of connections to a lot of different players and people here also.
I hope these reasons are good enough to get a sponsor.
Reach / Links
Key figures for sponsors
I have around 1k people on my social media accounts , and in local events there are 20 to 50 people, and in some of national and state level tournaments there were around 200 to 500 people also , I got a opportunity to get into a local newspaper for scoring in the finals once , and other times it wasn't covered by press but the cheerfulness in the audience was not a bit less