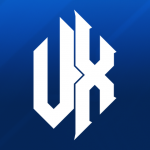 Summary
In 2011 UX got involved in eSports. Since then we´ve been performing dedication, commitment & ambition an we won´t stop. #uXArmy
Description
Förderung von eSport als Breitensport
Unterstützungsmöglichkeiten innerhalb verschiedener Zielgruppen durch unterschiedliche Spieletitel
Unterstützung von eSportProjekten und Turnieren ab Sekunde Null
Prominente Platzierungsmöglichkeiten bei Tunieren und öffentlichen Auftritten
Hochwertig produzierter Content sowohl im Fotografie- als auch im Video-Bereich
Breitgefächerte Reichweiten auf verschiedenen Social Medias

Our preferred sponsor
Wir wollen gemeinsam mehr erreichen und zum einen LAN Turniere in der Deutschen Community veranstalten um sich im eSport stärker zu etablieren. Desweiteren möchten wir unseren bestehenden Teams die Möglichkeit bieten, sich in der Deutschen Community und auch International zu beweisen.
Daher suchen wir einen Sponsor, dem es wichtig ist, ein Zeichen für Nachwuchsförderung zu setzen und sowohl unsere Organisation als auch unsere Events zu unterstützen. Dabei legen wir besonderen Wert auf eine langfristige Zusammenarbeit.
Als Partner werden Sie selbstverständlich im gleichen Maße von uns profitieren. Daher bieten wir eine reichhaltige Auswahl an Leistungen und Integrationsmöglichkeiten.
In erster Linie suchen wir eine finanziellen Unterstützung, die es uns ermöglicht, unsere Organisation zu etablieren und hervorzuheben. Damit Spieler bei unseren geplanten Events für das Jahr 2020 optimale Spielvoraussetzungen haben, suchen wir zudem Partner, die uns Monitore, und Gaming-Stühle zur Verfügung stellen können.
Reach / Links
Greatest successes
Call of Duty:
Teilnahme an den Call of Duty Championchips 2015
Nationale Ligen / LAN-Events: Community eSport League 1, Deutsche eSport Bundesliga 1 European Fair eSport League LAN, Gaimx Gladiators Tournament LAN

Competitive europaweit: Check Mate Gaming, Major League Gaming

Aktuelle Erfolge: 2. Platz ESFL-LAN, Bayern
CS:GO:
Nationale Ligen / LAN-Events: 99 Damage Div. 3 mit Aufstiegschance ESL Meisterschafen Div. 3 Lanarama LANs

Europäische Liga: ESEA Main

Aktuelle Erfolge: 2. Platz Lanarama 2019, Saarland
Fortnite:
Nationale Tuniere: regelmäßige Teilnahme an allen namenhaften Streamer-Tunieren

Europaweit: regelmäßige Qualifizierungen unter den besten 500 Spielern im Worldcup-Qualifier


Key figures for sponsors
Instagram: 1.900 Follower (instagram.com/uxgaming)
Twitter: 8.800 Follower (twitter.com/UXGamingDE)
Facebook: 18.600 Follower (facebook.com/UXGaming)
Youtube: 16.500 Follower (youtube.com/TeamUnDeRRaTiX)
Twitch: 10.500 Follower (twitch.tv/uxgamingtv)
Dazu haben unsere Content Creator insgesamt mehr als 100.000 Abonnenten und Follower auf YouTube und Twitch.