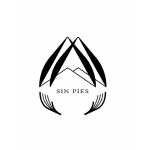 Summary
Sin Pies are two girls, one Italian and one Spanish, with a passion for bouldering. He was born one morning after an injury, a fall from a block, in fact losing his feet, which could have ended much worse.
Description
We believe that there are different types of sponsorships, including those for high-level athletes and those for athletes who are not so performing but with high visibility and sporting growth possibilities.
For this reason we are looking for small brands that want to grow with us. Furthermore, we believe that it is interesting that the target audience does not see sponsored people as an unattainable level, otherwise as something accessible, thus helping to sell the product.
Our preferred sponsor
Small brands that want to grow with us
Sponsorship Usage
Give visibility to the brand with clothing or bouldering material
Reach / Links
Key figures for sponsors
We have created an Instagram page for less than a year and recently a YouTube channel.
We currently have 650 followers on Instagram but constantly growing.
Fancybox.bind("[data-fancybox]", { // Your custom options });