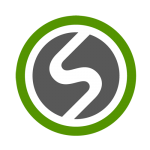 Kurzbeschreibung
The DB Pirates are a rugby-centric mult-sport club. We are managed and administeted by a 100% volunteer board with paid coaches on staff.
Beschreibung
Sponsorship creates an opportunity for:
• Calling the DB Pirates your own.
• Unrivalled promotion of your brand to the club's membership and to the wider sporting community during club activities, both in DB and when competing elsewhere in Hong Kong and internationally through banners and flags at the matches.
• Your logo on all club social media, newsletters & press releases.
• Acknowledgement and signage at key events.
• 'Point of Play' profile at numerous leagues and tournaments.
• Opportunities to mix socially with our membership at events across the year, offering direct channels to promote your brand and services. At every trainingday, gameday and tour, our coaches, members and players become ambassadors for your brand, seen by thousands of individuals attending sporting events and training sessions throughout HongKong and overseas (Bangkok 10s in Feb 2023).
Relationships. It's all about trust.
Our sponsorship programme is managed by the DB Pirates Board, a passionate and dedicated team of volunteers, all DB residents, representing each of our sporting sections. They bring to the board experience in a broad range of sports and business management.
The DB Pirates board ensures that your business can fully leverage your brand with in our community, that your sponsorship funds are used wisely, and our personal approach enables you to have areliable and immediate point of contact for all club-related matters.
Reichweiten / Links
Größte Erfolge
The DB Pirates and our sponsors were the only Hong Kong rugby club to have representation on the Rugby World Cup portal during the Japan host year.
Kennzahlen für Sponsoren
Our Rugby FC participation covers minis, youth and seniors. We have been at the culminating final for minis at the transition year (just before youth) tournament for girls in Kim Lam Cup and boys in Richard Hawks Cup competitions in 3 of the last 7 competitions for girls and 8 of the last 12 for boys.
We have 4 former Pirates Women which have played or are currently playing women's representative rugby in Hong Kong 7s, 15s and the recent Olympic repechage effort. Our girls recently said goodbye to one of our two youth players that have gone on to study and play rugby at Harvard.
Recently, former youth boys player Mark Coebergh was named as a representative rugby member on Hong Kong's 7s squad.
Our Head of Rugby, Simon Tasker is a capped former member of Hong Kong's 15s squad.
The DB Pirates have hosted rugby clinics by some of rugby's most notable players: David Campese, Seru Rabeni, and the Tuilagi brothers.
Not to mention the mentoring and coaching of our former DB Pirates Heads of Rugby by professional players Seru Rabeni and Manu Deacon and our current Head of Rugby amd former Hong Kong player Simon Tasker.
Piratas: In addition to brining amazing quality rugby experiences to the community, we have also given to the community by fully sponsoring a ladies team in the domestic helper league. Our members donated during registration to help pay for the ladies' registration, kit and equipment so the team could enjoy rugby with zero financial burden.
During summer of 2021, several DB Pirates hosted a rugby based, sport challenge day at SKH Wei Lun Primary School. The event was so popular with students, teachers and parents that it is to be rescheduled this summer.
The DB Pirates don't stop at volunteering for registered members of the club, we reach out for positive impact across our community.
Fancybox.bind("[data-fancybox]", { // Your custom options });