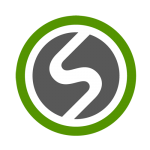 Kurzbeschreibung
One of the most successful boat clubs on the river Cam, DCBC holds strong positions in the widely publicised Lent and May Bumps. As well as very frequent races in Cambridge, we participate in numerous British Rowing events all over the country.
Beschreibung
We are consistently one of the most successful boat clubs on the river Cam, with both Men's and Women's 1st VIIIs currently in the top four in the widely publicised Lent Bumps and top seven in the May Bumps. We also field several other VIIIs every year, and attend national British Rowing events year-round.
The bumps garner a significant spectatorship, with large crowds addorning the banks all along the course. Dramatic photos of the boat-on-boat contact that is unique to bumps are shared widely online.
As well as our rowing activity, Downing College Boat Club owns and operates the Cambridge Rowing Tank, a state-of-the-art training facility that is used regularly by dozens of rowing clubs in Cambridge.
Sponsorship of DCBC may be particlarly suitable to rowing technology, food and drink and financial services brands.
Kennzahlen für Sponsoren
Instagram account - 700+ followers
Facebook page - 1.1k+ followers
Bumps media coverage - Varsity, Cambridge Independant, Cambridge News, and more
Fancybox.bind("[data-fancybox]", { // Your custom options });