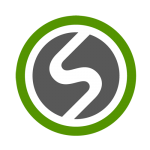 Kurzbeschreibung
South African Indoor Ladies Cricket - Vice Captain looking for a sponsor for Indoor Cricket World Cup in Australia in October 2022. Help me reach my dream to represent my country at the World Cup.
Beschreibung
Dorothy Van Wyk (AKA "Sharky") has been selected as Vice Captain to represent the South African Ladies Team participating in the 2022 Indoor Cricket World Cup to be held in AUSTRALIA in October 2022 & she needs YOUR support!
The sport of Indoor Cricket, especially women in this sport, has always been self-funded. No assistance is provided through state/government grants, and sponsorships are hard, if not impossible, to obtain. The lack of sponsorships impacts every facet of their game.
For "Sharky" & her Team to fulfil the goal of achieving "GOLD2022", it is imperative that the financial burden is dealt with, especially at this level.
Most of the funds come directly from players and officials themselves. Other fundraising efforts very often achieve this, but with somany fundraising events at the same time, the efforts are often not as successful as they should be. Players and officials must often dig into their own pockets to fund participation.
I have created this Fundraising Campaign to assist "Sharky" in her goal to try and cover personal expenses toward her World Cup as far as possible and make her and South Africa's dream come true of taking Gold this year in Australia.
The sport is her absolute passion, and seeing these ladies in action is UNBELIEVABLE!
All funds will be used to cover personal expenses such as, but not limited to:
Kit. Travel Costs (Flight Tickets &Transportation). Accommodation. Food & Beverages. Entry Fees
Although small, any donation/sponsor would go a long way in ensuring that one of the best players and the Team's Vice Captain, "Sharky, "can afford to represent South Africa.
#Togetherwecan
#ProteaFire
#Fortheloveofthegame
Reichweiten / Links
Kennzahlen für Sponsoren
Tiktok Page
Facebook Page
International Live Streaming of Games -TV Coverage (Live streams)
Branding on Cloting at World Cup
Audience per event - 1000+/- per day
Fancybox.bind("[data-fancybox]", { // Your custom options });