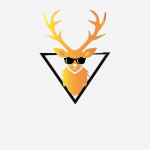 Kurzbeschreibung
Beach Handball Club from Budapest, Hungary. Estabilished in 2019, but had some great achievemnets so for. Like 3rd and 2nd places in Hungarian Cup, and 1st place at Lupa EBT, an international tournament.
Beschreibung
The team was founded in 2019. So far we have multiple medals from the Hungarian Cup and from the European Beach Handball Tour. In just a few years we would like to be the best Hungarian team with a strong European reputation.
In 2020, 4 of our players were invited to the Nation Team of Hungary. Also in 2020, thanks to our great results in the international competitions we have qualified to the EBT Finals 2021. This is the greatest team tournament in Europe.
The next few years we would like to start our youth team. In that area our main goal is to train kids, who can be part of the Youth National Team.
Unser idealer Sponsor
We are looking forward to find a sponsor who is intrested in a dinamically growing sport, which has a chance to be in the Paris Olympic Games 2024 program.
We are open to any kind of sponsorship that can help us reach our goals.
Verwendungszweck
We would like to reduce our travel and accommodation fees. Those are our main costs due to the international appearances.
In 2021 we will build 2 beach handball courts, which will help us to have multiple youth teams. So if we could get more money than necessary to cover our cost, we will invest the remaining amount in youths.
Reichweiten / Links
Kennzahlen für Sponsoren
A regular beach handball event is visited by more than 1,000 visitors on average.
Our Facebook page has 800 likes so far, just in two years. Despite the low number of followers we reach from 3,000 to 8,500 people with our posts.
We started our Instagram page half a year ago and currently have around 180 followers. Also we have just decided to launch our own YouTube channel, where we will regularly make contents from 2021.Also we regularly make appearances on Hungarian Television Channels. In 2020, we played the Lupa EBT final match broadcast live on a national wide channel, DigiSport.
In 2021 we will be participating in the European Beach Handball Tour Finals, where the international appearance is granted for our sponsors.