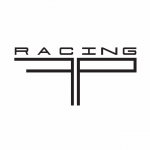 Kurzbeschreibung
We are a Kart racing team based in Monza. We take part to a regional ACI sport Championship with around 20 races per year in Lombardia and Piemonte. We won 2021 Championship being almost every race on podium. Races have around 150 driver attendance
Beschreibung
We are a Kart racing team based in Monza. We take part to a regional ACI sport Championship with around 20 races per year in Lombardia and Piemonte. We won 2021 Championship being almost every race on podium. Races have around 150 driver attendance with more than 500 people per weekend at the Circuit. We are competing against big teams with national and international experience
Unser idealer Sponsor
All kind of sponsor could be considered
Verwendungszweck
It will cover single races entrance and tyres cost
Reichweiten / Links
Größte Erfolge
Champions in 2021 and 2017.
Vice-champion in 2020 and 2016
Almost every race we are on podium
Kennzahlen für Sponsoren
We can offer our sponsor high visibilty on the kart, race suit, helmet and our tent in the paddock. We also would like to show our sponsors on the podium ceremony. We also will give full visibilty on our social pages. Together with that we would like to organize some in track events with our sponsor were they can test our racing kart and feel the driver experience. Our sponsor will be welcome in the paddock during race weekends and we would like them to be active part of the team itself.
Sprachen
Dieses Profil ist in den folgenden Sprachen verfügbar: