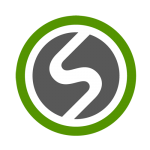 Kurzbeschreibung
Professional race car driver who has made a name for himself in the motorsports industry. With a passion for speed and a natural talent behind the wheel, Vance has become one of the most sought-after drivers in the world of competitive racing.
Beschreibung
Exposure: Sponsoring me provides a company with a unique opportunity to reach a large, engaged audience. Racing events attract a significant amount of media coverage, and the race car will serve as a rolling billboard, showcasing the company's brand to millions of fans around the world. Along with the race car, I will represent your brand on all track apparel including my race suit to showcase your brand around the paddock giving you more exposure and potential B2B opportunities.
Targeted Marketing: The motorsports industry has a dedicated and passionate fan base, making it a highly targeted marketing opportunity for companies looking to reach a specific demographic. By sponsoring me, your company can reach a highly engaged and loyal audience that would be hard to reach using other marketing tactics.
Increased Sales: Sponsorship can lead to increased sales for the company. With my experience and notoriety at the track, fans will be more likely to associate the company with success, leading to an increase in brand awareness and customer loyalty. Additionally, the company may see an increase in sales as fans show their support by purchasing products or services related to the brand.
Community Involvement: Sponsoring a professional athlete is a great way for your company to show its commitment to the community. It demonstrates a willingness to invest in the sport and to support athletes in their pursuit of success.
Employee Motivation: Sponsorship can also have a positive impact on employee morale. By supporting me, your company can show its employees that it is committed to supporting my passions and interests as a professional athlete, which can help to increase motivation and productivity.
In conclusion, sponsoring me is an excellent investment for your company if you are looking to increase brand exposure, reach a targeted audience, boost sales, show community involvement, and improve employee morale.
Reichweiten / Links
Kennzahlen für Sponsoren
My Instagram page has 10.5K followers
My Facebook page has 1.6k likes/followers
Our team's Instagram has 1.3K likes/followers
Our team's instagram has 11.7K followers
The IMSA series events covers 16 of North America's Top-20 Markets
All IMSA races are broadcasted LIVE on NBC Sports, USA Network, and Peacock
IMSA series has 3.8 million unique TV viewers
IMSA series has 1.2 million social media followers
Over 1 million fans attend the races throughout the season
IMSA fans have $115,000 average household income
25% IMSA fans have a net worth of $1+million
86% of fans are more likely to consider trying a sponsor's product or service
72% of fans are more likely to try a sponsor's product or service
74% are more likely to recommend a sponsor's product or service
67% more likely to be business owners
2x as likely to be business executives
36% more likely to be involved in business making decisions
Fancybox.bind("[data-fancybox]", { // Your custom options });