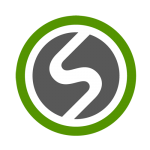 Kurzbeschreibung
I'm Looking for sponsorship to help me on my Darting Adventure. Il be playing all over the UK and in Germany twice this year if I can find some financial help.
Beschreibung
I'm looking for someone to help me financially on my darting career. I'm a mechanic by trade but want to progress in the world of darts which is my passion.
I played at the PDC qualifying school back in January unfortunately wasn't quite good enough but with practice and determination I will be back next year.
In the mean time I am able to play in the PDC challenge tour which is 1 rank below to the professional circuit which is what I'm aiming for.
The challenge tour isn't cheap its £50 entry per event and there's 24 in total throughout the year including 10 events in Germany (2 a day over 2 weekends).
I had to miss the 1st round due to financial reasons.
Back in June 2021 I reached the semi-final of The World Amateur darts championships over in Gibraltar.
I've won many local leagues and open tournaments and also qualified for the Red Draggon Champion of Champions tournament which I reached the second round of back when I first started playing competitions, I. Alot more experienced now.
I'm currently practicing 3 Nights a week with my friend and world number 47 Luke Woodhouse who is on the professional tour. He says I've got the game to do it, it's just the financial side which is holding me back unfortunately.
Verwendungszweck
I will use the sponsorship to fund entry fees , travel and accommodation for the season.
Fancybox.bind("[data-fancybox]", { // Your custom options });