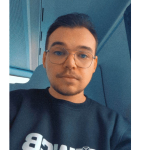 Kurzbeschreibung
I started off in martial arts young and in November I started my boxing journey in white collar having done 2 events for cancer research and going onto my third I'm eager to develop my skills in the gym and get myself ready for higher level amateur.
Beschreibung
With age on my side I am and will continue to develop my skillset not only in boxing but personal fitness physically and mentally. Having done many martial arts: karate, jiujitsu MMA and settled on boxing I have been around many styles and been able to take on different skills from them to make my own style of boxing with influences from all areas. I got into boxing November 2022 and taken part in Two charity white collar boxing events and third beginning October 2nd 2023 in which I aim to continue to work on my fitness in the gym and drive to competing at an amateur level in the new year of 2024. Anyone who has interest in boxing starting out I always encourage to try these white collar events as not only does it increase their fitness levels but also confidence in a likeminded environment in which we can raise money for great cause. It will also help them determine if the sport is for them with more safety around it than armature for the complete beginners.
Kennzahlen für Sponsoren
800 audience for charity White collar events.
Gym Instagram 4,559 followers. Hiitness gym
3 events a year of 800 people per event which equates to reaching 2,400 people a year
My Gym for training is a boutique gym with users and target audience has high followings on Instagram similar or more to the following of the gym itself.
Opportunity for merchandise to be on display and sold at gym with a juice bar on-site and protein bar
Other Young athletes that train within the gym itself and alongside me in martial arts and bodybuilding and will be enticed with advertised sponsors.
Fancybox.bind("[data-fancybox]", { // Your custom options });