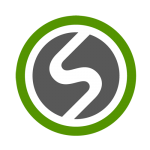 Kurzbeschreibung
Warnie's Darbs intend to be the first amateur LMS cricket team worldwide to create regular content and live stream every game.
Beschreibung
My name is Rhys Cush and I have a cricket team called Warnie's Darbs. We play as part of a 8-per-side T20 tournament 3x seasons per year, and I am reaching out to organisations to see if I could potentially organise a small sponsorship deal. I am offering you the opportunity to display your company logo on our team jerseys, cricket whites and/or hats. Also, we can shout out to your company in our social media posts, video's and live stream. The Last Man Stands cricket format allows me to record and livestream the games, follow the live ball-by-ball scorecard of the match, as well as create and share highlights. I am intending on creating a team public Facebook page to post team updates and post live games, a team Tik Tok for highlights and lowlights, and a team Instagram for action photos and short clips. Last season we wrote a typical underdog story, starting the 11 round season with 4 losses, then backed it up to win the next 6 straight to make the grand final then lost it with controversy. I personally had the best batting (Rank 302nd/180000+ worldwide) & keeping (68th/180000 worldwide) record over all divisions in Brisbane and have been around the competition for a few years now and have created a name for myself. I personally have created 30+ legal bowling trick shots I can use in game, and have a very extravagant batting style with some awfully painful chat, and the team follows in suit.
Unser idealer Sponsor
We are pretty open minded. Feel free to make an offer!
Reichweiten / Links
Größte Erfolge
We won the Minor Premiership in our first season, but unfortunately did not win the grand final. Multiple players from our team made the world leader board multiple times this season, and received public shout outs from the worldwide competition organisers. We are also being promoted up a division or two next season.
The team organiser & captain Rhys Cush just had the highest batting & keeping rankings in Brisbane this season, and one of the highest rankings in all of Australia.
Kennzahlen für Sponsoren
The competition itself has 180,000+ registered players with 9500+ teams in 150+ cities. I have personally watched some division 1 games from around the country which are live streamed from the Last Man Standing Cricket facebook page. In recent times, the Brisbane Division 1 games appear to average approximately 400+ views, with some games receiving as much as 93K - 110K views. I don't believe the competition has a Tik Tok yet, but that is an area I can begin to explore on behalf of the competition.
Last Man Stands has a full on setup with commentators and advertisements which is live streamed to Facebook and their website for the international competitions, and some Division 1 games around the world. Our team will be the first lower-division (around division 4 out of 7) to live stream every game, and I am hoping to create a gathering of supporters to regularly tune in and follow our team. I recommend having a quick look online about how many views, likes and shares amateur cricket (especially lower grade bloopers and the average joe's) actually gets. It is unbelievable.
This is new to me, I have no idea in what kind of offers there are. I would honestly be happy with anything. Our game fee's are $160 per week between 8 players, a little relief from that would be greatly appreciated! Happy to keep an open mind.