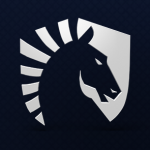 Kurzbeschreibung
Skill. Passion. Friendship. The best pro-gaming team in the world. Supported by the world's largest Starcraft and Dota2 community!
Beschreibung
Team Liquid is one of the largest eSports brands in the West
Founded in 200, Team Liquid is a veteran eSports organization, talent agency, and fully functional production company
Currently maintaining 10 well-performing teams and providing additional tournament coverage through all team networks.
The Team Liquid brand stands for professionalism, community engagement, and creative production while maintaining a high standard of competitive performance.
The leading organization in eSports for market activations attracting the highest non-endemic sponsors in 2015 along with a 90% re-sign rate.
Target Group
Most of our fans are male (94%) and between 18-24 years old (57%). Another 17% each are between 13-17 and between 25-34 years old (Source: Facebook Demographics). The majority of our Facebook fans and Twitch viewers (~50%) are located in the United States and Canada, followed by Germany.
Unser idealer Sponsor
We're proud to work with our existing partners J!NX, NeedforSeat, HyperX, Razer, HTC, Quest Nutrition, Instant eSports, Alienware, NeeForSeat, Twitch, and Nissan.
We're looking forward to get to know you. Our competencies range from jersey/social/website impressions, video deliverables, and building minisites to social media campaigns.

Samples of our work:
For more information, feel free to reach out using the contact form below.